Access Creator Studio
Login
To Access Creator Studio, you'll need to login to MyMoveworks.
Login to Creator Studio at my.moveworks.com or through your organization's SSO.
Don't See MyMoveworks in your SSO?

See our getting started guide to install Creator Studio for your organization.
Navigating MyMoveworks
MyMoveworks is made up of a few applications.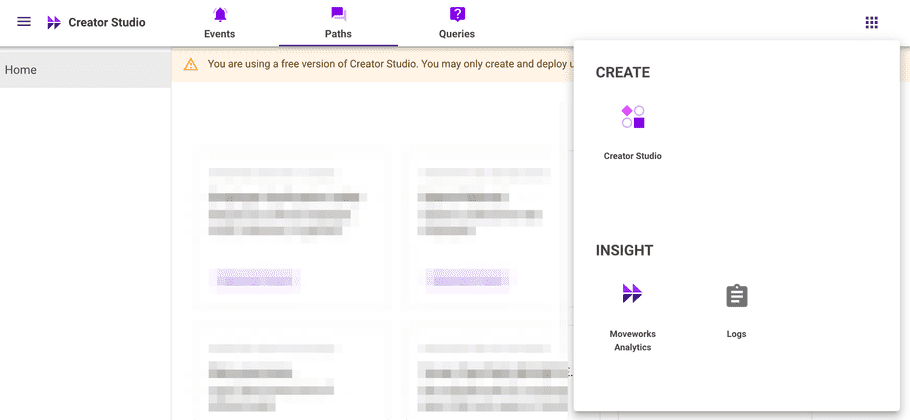 Creator Studio - Build new use cases
Logs - View use case logs and errors
Analytics - View the performance of use cases
Having issues?
SSO Not Set Up
If your SSO has not been set up yet, you'll see an error message like:
Can't sign-in. Please contact your Moveworks administrator to set up Single Sign-On.
If this happens, then ask your Moveworks admin to set up Single Sign-On
Still not working?
Contact us with an SSO Troubleshooting Request